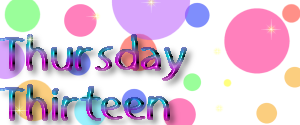 13 things Im looking forward to this Summer
1. Swimming in our new pool.
2. My baby graduating from High School.
3. My oldest son coming home from Iraq.
4. Sunbathing by the pool.
5. A weeks vacation.
6. The remodeling on our house being complete.
7. Spending time with my man.
8. The party we are throwing for my sons graduation.
9. Did I say swimming in the pool?
10. Longer days.
11. BBQ's with family and friends.
12. Having central air for the first time in 6 years and not worrying about the 100+ temp outside.
13. Buying a new car.