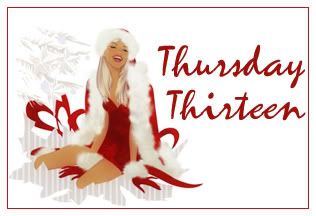 1. This too shall pass.
2. You are not the only one. It happens every day.
3. You will love again. I promise.
4. Make the best of a bad situation. Listen to your favorite holiday music (only happy songs), bake some brownies, or watch your favorite movie.
5. Smiling makes you feel better.
6. There are people who love you.
7. Its almost over. Stay strong.
8. If you dont want to decorate, you dont have to.
9. Look at childhood photo albums. It will bring back wonderful memories.
10. Hug your kids. Their love is unconditional.
11. Think about the lesson you learned from this and dont make the same mistake twice.
12. Online dating profiles are just a click away.
13. Phone a friend. Go out and find some Holiday cheer.