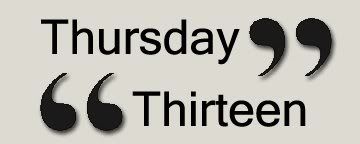 13 signs your relationship is in trouble
1. You no longer have anything in common - conversation is a thing of the past.
2. You can do no right - They find fault in everything you do.
3. You are the last to know - When you become the last to know important information there has been a huge breakdown in communication. You should be the first.
4. A change in appearance - He/She use to dress up for you and look their best. Now, they no longer care.
5. Looking for distractions from problems - Has your TV replaced communication? It is common for people to find such distractions to avoid dealing with a troubled marriage and/or relationship.
6. Arguing over the same subject repeatedly - If your arguments become routine with all the same issues and no resolution, then your marriage and/or relationship is either standing still or dying fast.
7. Sex and intimacy is a thing of the past - to explanation needed for this one.
8. Trust issues - Trust is the absolute most essential part of a successful relationship, and without trust everything else will eventually collapse.
9. Do you want different things? - Are you no longer working towards the same goal?
10. Boredom - Nothing kills a marriage like a lack of passion and excitement.
11. Is he/she cheating? - Did you catch them in the act or suspect they're having an affair?
12. Are there more Con's than Pro's? - Are you miserable more than happy?
13. Do you love them but no longer like them? - Yes, you can love someone but dislike the person they are.