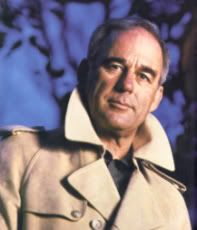 My guilty pleasure for the week is my love for John Saul. Have any of you read his books? I just finished The God Project. A story of things happening to the children in Eastbury Massachusetts. Something that causes healthy babies to turn cold in their cribs. An entire town waits on the edge of panic for the next nightmare. You're never sure who is the bad guy and who is the good guy. This was a great story that kept me guessing all the way to the end, and then what a twist! It is one of many books I have read that he has written.
The book that got me hooked was The Manhattan Hunt Club. It is a story of a falsely convicted college student who's future vanishes before his eyes. Soon, he finds himself beneath the teeming streets of Manhattan, in a hidden landscape of twisting tunnels and forgotten subterranean chambers. There, an invisible popluation of homeless and desperate people have carved out their own shadow society. Someone planned for him to be there, but why?? You will have to read the book and find out. We also just discovered that the story was based on actual tunnels under the city. They are going to do a special on them this month. That makes it even more intense.

His expertise is drama with a touch of horror. I have yet to see a romantic moment in any of his books. He goes where alot of authors wont. I gave away all of my Danielle Steel novels and replaced them with John Saul. If you ask me, he's one of the best writers out there. Love him!!