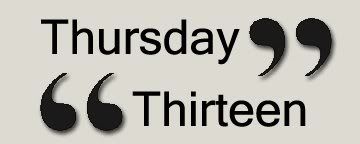 13 things you shouldnt say to your girl
1. Yes, those pants make your butt look big.
2. Is it that time of the month?
3. That girl is hot!
4. How much did you spend?
5. How much do you weigh?
6.

What

did you do to your hair?
7. Is that a pimple?
8. Havent you had enough?
9. Is that what you're wearing?
10.My ex girlfriend/wife did it better (anything put into this spot is a no-no).
11.Im going to the strip club.
12.I'm just surfing for free porn, whats the problem?
13.This diet looks perfect for you......