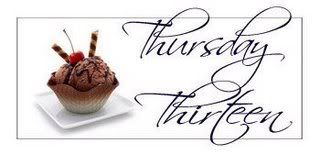 13 Do's and Dont's in a relationship.
1.

DO

always make your partner feel loved and appreciated.
2.
DON'T
put them down or make them feel bad about themselves.
3.

DO

anything extra to make their life easier when you can.
4.
DON'T
have a wondering eye. Be happy with what you have, the grass is NEVER greener. Its a respect thing.
5.

DO

find time to have sex on a regular basis. Its amazing how close that can bring you.
6.
DON'T
expect things. Be grateful for what they do for you.
7.

DO

not only hear what they say but actually listen.
8.
DON'T
lie or keep secrets. If you know what you are doing is wrong, you
shouldn't
be doing it.
9.
DO
always tell them you love them before you leave or end a call. They should always know how you feel.
10.
DON'T
make decisions about your future when you are angry. If you wait, chances are you will change your mind.
11.

DO

leave them love notes when they least expect it. What a wonderful surprise.
12.
DON'T
forget to laugh. Its amazing how much happier it will make you both.
13.

DO

your best to make it work. Even when there are doubts, make a
commitment
and stick to it.