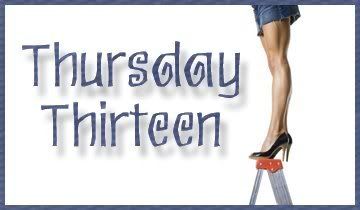 13 things women should think about while dating.
1. There are two types of males: Dishonorable males and honorable men. Don't date or marry until you know how to tell the difference between the two.
2. Honorable men are protectors. They will guard your heart, protect your emotions, defend your honor and stand as champions for your well-being.
3. The soul of a woman is fragile. A dishonorable male will toy with a woman's emotions without any concern or compassion.
4. Good men need to be treated like good men, dishonorable males, need to be let go and left alone.
5. Momma's boys belong with only one type of woman, their moms.Therefore, for your sake, leave them alone and just let them trot home to their mommies.
6. Self-love, if you don't have it, pull yourself off the market. Make no mistake about it, if you don't love yourself, NO MAN can ever love you…no matter how great a man he is.
7. Don't judge ALL men by one man's actions, unless you want ALL men to judge you based on the acts of someone from their past.
8. The dismal cycle of breaking up and making up only works out in the romance novels, television shows, and movies. If you are riding that emotional roller coaster get off right now. Your heart, mind, and soul will forever thank you.
9. Do you keep attracting men who are dogs? Check the scent you're putting out. Men who are dogs are attracted by scent.
10. If your potential partner promises to call you but doesn't, makes dates and breaks them, shows up late or plays games with your emotions then its time to move on.
11. When a man is trying to find himself, kindly kick him to the curb. He can find you, but can't find himself? He shouldn't be looking for love…he should be searching for the map to Mastering Manhood.
12. Expecting a dishonorable male to do the honorable thing is like expecting piranhas not to devour you if you make the mistake of diving into their water.
13. Some males like to hit women. It gives them a sense of power and control. If you give yourself to one of these abusive males, most assuredly you will become a punching bag and a floor mat. It is critical that you learn how to detect and avoid this type of man at all costs.