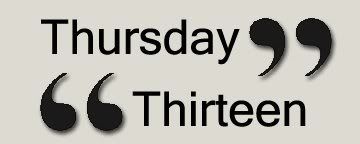 13 ways to save money on gas.
1.

Get regular tune-ups

- A properly tuned car is more fuel-efficient.
2.

Consolidate your errands

- Organize your day of errands so you get as much done as possible in one trip.
3.

Check tires and alignment

- Make sure the tire pressure is always kept at the recommended tire pressure.
4.

Get rid of the gas guzzler

- Gas is already expensive why make it worse? However, if you love your gas guzzler...try to keep it at the speed limit (easier said than done sometimes, especially when you like to go fast). I need to learn this when Im driving DBF Michaels truck.
5.

Slow down

- Higher speed can decrease your gas mileage by more than 20% due to wind resistance. (I'm guilty as charged on this one).
6.

Avoid jack-rabbit starts

- Quick acceleration from a standing stop is a real strain on the engine and burns fuel. In rush hour traffic, leave enough space between you and the car in front of you so that you can keep your car in motion. It's better than stop-and-go driving.
7.

Drive at a steady rate of speed

- Slowing down and speeding up wastes fuel.
8.

Close the windows on the freeway

- Driving with the windows down at higher speeds causes a lot of drag, and can reduce your mileage by as much as 10%.(unless you have a car with no air conditioning, then its worth it).
9.

Carpool

- Some companies even give incentive for this.
10.

Use Cruise Control

- Its easy to get a heavy foot when you're in a hurry.
11.

Ride a bike

- I know this doesn't help most but some people are within a reasonable distance from work.
12.

Take the bus

- My DBF Michael and I took a bus when we went to Long Beach to get around town. It wasn't half bad.
13.

Don't drive

- unless you have to. Trying walking to the store for that gallon of milk. It will help you get in shape too.