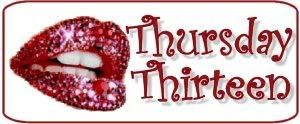 13 places to meet men

1. The Local Pub - This may be one of the oldest ways to meet a man, but it still works. Free flowing beer makes it easier to approach your target!
2. The Store - Whether it's the shopping mall or the supermarket these places are loaded with single people. A bookstore is also very trendy and new age.
3. Online - Either putting a personal on line or answering one. It really works.
4. Church - Ive heard this but never experienced it.
5. Work - If you can get past the gossip, the office is a place where romance can be sparked. Although, I wouldn't recommend it. If something goes wrong, you still need your job.
6. Newspapers - They have personal ads in the Newspaper just like online. You can also look for social gatherings for singles groups too.
7. College - If you're taking some classes at the local college this could be an opportunity to meet eligible men
8. Friends - Get your friends to help if you're serious about finding a man. Attend parties where there is a good mix of singles.
9. The Gym -While you exercise your muscles you can exercise your flirty abilities.
10. Restaurants – Check out the guy in the coroner eating by himself…what do you have to lose?
11. Your Neighborhood – Although, just like work, if it doesn't work out, you still have to live there.
12. The Beach – Most men wont approach a woman if she is surrounded by friends. Don't be afraid to make the first move.
13. Starbucks – And you can meet them at all hours. Single men hang out there with their laptops sipping latte's.