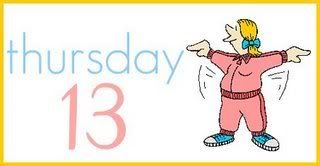 1. We are the only ones willing to kiss a dirty boo-boo and make it feel better.


2. When our babies are sick, we nurse them back to health.


3. We help with homework even when we dont understand.


4. We can mend broken hearts with a kiss and a hug (under the age of 10 anyway).


5. We know how to make our childrens favorite meal to a "T".


6. We can recite the time, pound, ounce, and day of the week that each of our children were born without blinking an eye.


7. If we had it to do over again, we would.


8. Our love is unconditional.


9. We attend every school program and sporting event with pride.


10. We do things for our children even when we are tired.


11. We forgive, forgive, and forgive, especially those of us with teenagers.


12. We can bring home the bacon and fry it up in a pan (yep, Ive used this before but it fits).


13. We are magicians as we make piles of dirty clothes on the floor turn into clean folded laundry in a drawer.