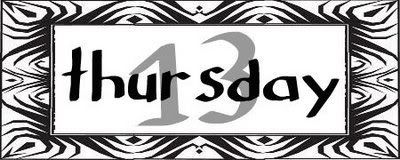 13 foods that are used as an aphrodisiac

1.

Agave

- Fermented juice, or agave wine. Add few seeds of horn apple to increase effect. Tequila is distilled from Agave Tequilana. Other spices used to make schnapps called mescal.
2.

Asparagus

- it stimulates activity of kidneys and is depurative.
3.

Cacao Tree

- mild stimulant, ground beans are made into a drink or chocolate bar.
4.

Celery

- it strengthen the sex organs (who'd of thought?)
5.

Date Palm

- Add preparations of nightshade, hemp or opium for better results.
6.

Durian Fruit

- has an intriguing reputation in Southeast Asia as having aphrodisiac properties. It is not clear whether this is attributed to some substance in the fruit pulp
7.

Oyster Meat

-(if you can get past the slime) Oyster extract is excellent for men's reproductive health and endurance. It is a rich source for the amino acid taurine, which has a cardio-protective effect and also in nerve transmission. Historically known as an aphrodisiac, flavanoids in oyster meat have been shown to stimulate the reproductive system
8.

Pimento

- one of the most common spices in ancient America and Indian folk medicine. It warms the body, Aphrodisiac, when taken in large quantities , especially with cocoa.
9.

Pineapple

- It has as a great digestive effect, a purifying effect. Use fresh fruit juice. For aphrodisiac effects to work- eat pineapple with chili powder or mixed with honey and rum. A small glass taken daily promotes energies of love.
10.

Pomegranate

-This fruit is sacred to Aphrodite. The rinds are rich in tannins.
11.

Squash

- Seeds contain fatty oil, protein and vitamin E that is important for healthy sexuality.


12.

Sweet Potato

- Excessive consumption stimulates the woman's sex drive.
13.

Basil

- Basil gives for an exciting sex life. The popular spice basil (Ocimum basilicum) also possess aphrodisiac powers.