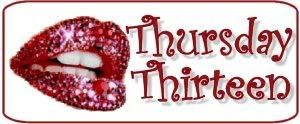 13 Valentines day ideas for under $20 dollars
1. Watch a bargain matinee movie. Follow it with a romantic walk. Bring a picnic basket with food made from home.

2. Visit a local botanical garden. Follow it with a visit to your local farmer's market. While you're there, grab a bouquet of flowers.

3. Pack a lunch for you and your date and head off of to the beach or the lake for the day. Bring a ball or Frisbee to play with.

4. Enjoy a free outdoor concert (if you're living in temperate climates). Pack a bottle of wine or champagne and some cheese and bread for a romantic evening outdoors.

5. Spend the day window shopping at your favorite shopping center. End the date with a trip to an ice cream parlor to share a hot fudge sundae.

6. Scour your local paper or event guides for 2-for-1 dinner coupons to your favorite restaurants. Complete the evening with a moonlit stroll in the park.

7. Find a local street fair or city fair and make plans to attend.

8. Visit an art museum, and then complete the date with conversation over coffee.

9. Go on a wine-tasting tour at local wineries.

10. Buy a disposable camera and take photos of each other in different places. When the film is developed, create a scrapbook or pick two favorites and frame them.

11. Find out what shows, expos or conventions are in town and arrange to see one that you and your date would enjoy.

12. Find 2-for-1 coupons for a local theater or arts event. Afterwards, visit a free art museum or expo.

13. Go to a large bookstore and spend time browsing the books and magazines. If you check ahead of time, you may be able to catch a local author's reading or live music event.