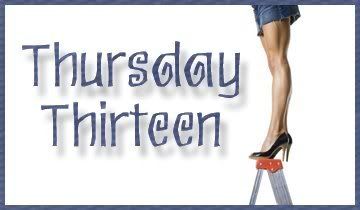 13 things every single parent should know.

1. This too shall pass.
2. What doesn't kill us, makes us stronger.
3. Children live what they learn so chose your partner wisely.
4. Yes, teenagers really can eat that much.
5. No, the Visine isn't for allergies and they aren't holding it for a friend.
6. Ask questions if you want to know whats going on with your child.
7. Believe your gut instinct.
8. If your teen tell's you they are going someplace, have them call from a land line so you can check the number on caller ID.
9. Not all men are jerks.
10. If you don't like the first date, move on. Don't bother with a second. It doesn't get better.
11. Its OK to cry.
12. Be honest with your kids. If you cant afford it, tell them.
13. Some day you will look back at your trials and smile because you survived.