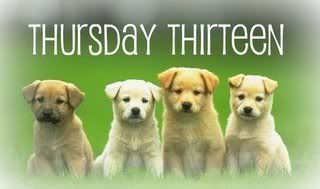 13 tips to being a good parent
1. Identify - There are times when a kid wants their parent to identify with them. For example, admit to making some of the same dumb mistakes. We are all human.
2. Be Patient - I know this is tough but definitely necessary.
3. Know your child's abilities - Dont push them unless you are sure they can accomplish the task. This can breed low self esteem if they can't live up to your expectations.
4. Try not to compare them to other children - It seems that one child always excels quicker than the other. Point out each childs good traits and skills, not the bad.
5. Listen - When a your child talks to you, look them in the eye so they know all your attention is on them.
6. Be their friend but be a parent - Its ok to cut up and be cool but they need to know you have rules and that you are the one in charge.
7. Children learn what they live - Do I need to explain this one?
8. Leave work at the office - I know as a single mother, Im really tired when I get home. It was hard to deal with the trials of two kids, especially when they were little. I suggest taking a deep cleansing breath, go to your room to change your clothes and defuse, then give your children the attention they need. Its amazing how 10 minutes of silence before dealing with issues can help the situation.
9. Be aware - know who they are hanging out with and what they are doing.
10. Do things as a family - even if its just sitting down to dinner each night. It gives them a sense of stability.
11. You're only human - let your kids know that. Parents arent perfect, we do make mistakes.
12. Show them love - let your love for them never be a doubt in their mind.
13. Enjoy your kids - they are different people was unique personalities. See them as children AND people.