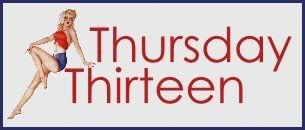 13 ways to spot a liar (this is good for use with teens & cheating spouses)


1. Avoiding direct answers - Liars sometimes imply answers instead of denying something directly. This allows them to avoid lying by not making admissive statements.
2. Defensive - Guilty people usually get defensive at the first indication of an accusation whereas honest people will get offensive.
3. Eye movement - The eyes of dishonest people will tend to move around a lot to avoid meeting your gaze. However, staring at your eyes for prolonged periods is also an indicator of a lie.
4. Pupils - Pupils will dilate when a lie is told; this is due to the adrenalin being pumped into the body. This factor will also depend on the severity of the lie. Small white lies may not dilate the pupils.
5. Stance - Liars often feel uncomfortable standing directly in front of an accuser and may avoid standing with their shoulders squared to yours. Instead, they might stand slightly to the side or with their shoulders offset.
6. Expressions - Expressions are limited to the mouth, e.g. if a liar fakes a smile, he will only use selected muscles whereas a natural smile utilizes muscles over the whole face.
7. Palms - Liars often try to hide the palms of their hands. This is also instinctive. Hands behind the back or in the pockets are also positive indicators.
8. Objects - Liars will play with objects in their possession such as a handbag, bracelet, mobile phone or hair. They may also put an obstruction between themselves and the other person, often something as simple as a coffee cup. This is a subconscious way of attempting to 'barricade' themselves to relieve the tension of lying.
9. Tone - A liar's tone of voice is often not consistent with his/her gestures or statements.
10. Sarcasm - Dishonest people will often use sarcasm when answering accusations.
11. Answers to questions - A liar uses your words to answer questions, e.g. Q: "Did you have sexual relations with this woman?" A: "I did not have sexual relations with that woman."
12. Too many details - Dishonest people will add unnecessary detail to the conversation; this is an attempt to comfort the other person.

13. Nonsensical - Often liars' words won't make sense and their grammar may be incorrect. This is because a liar's mind is racing in search of a convincing answer and the signals to the mouth are sent incorrectly.