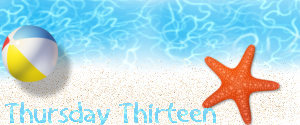 Thirteen things about my youngest son Brad.

1. He is handsome with wavy brown hair and big brown eyes.
2. He always makes me laugh. He has a GREAT sense of humor.
3. He can win any video game, with or without cheat codes.
4. He loves his computer, my computer, actually......any computer!
5. He wants to design video games after he graduates from High School.
6. He likes all types of music but prefers rock-n-roll (like his Mama).
7. He could live off of Funions, Cup-O-Noodle, and Clam Chowder soup.
8. He doesn't like Mexican Food (can you imagine?)
9. He can play piano, guitar, and clarinet.
10.He would eat Chinese food 7 days a week if you let him.
11. He weighed 8lbs,14 ounces when he was born and is now 6'1, 230lbs.
12. He loves Japanese cartoons.
13. He retains information about Science like no one I have ever known.