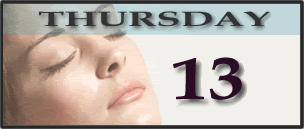 13 reasons why I cant wait for Fall

1. Im tired of this fricken heat.
2. I love the cool mornings that make it hard to get out of bed.
3. You get to break out your winter clothes.
4. The reruns are finally over.
5. Survivor, Lost, and Biggest Loser come back into my living room.
6. I know winter is just around the color.
7. Fall colors.
8. My son will be starting his last, first day of school.
9. Its great snuggling weather.
10. The holidays are just around the corner.
11. My water bill will go down.
12. My electric bill will go down.
13. My house rennovations should be underway by the time Fall is finally here. WOOHOO!!