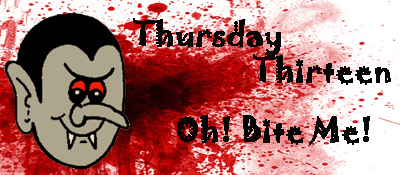 13 things I love about this time of the year
2. Scary movies

3. Winter clothes

4. Sleeping in on a rainy day.
5. Thanksgiving
6. The smell of fireplaces in the air.
7. Not mowing the lawn as often.
8. Electric bill going down.
9. Snow on the mountains.
10. Different holiday flavors at Starbucks.
11. Not having to wash my car as much.
12. Holiday decorations at the mall.
13. Season premieres and a end to re-runs.