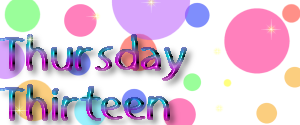 Thirteen things you'd like to say at work.
1. I can see your point, but I still think you're full of crap.
2. I'm really easy to get along with once you people learn to see it my way.
3. I'm out of my mind at the moment, but feel free to leave a message.
4. I don't work here - I'm a consultant.
5. Nice perfume, but must you marinate in it?
6. I like you. You remind me of myself when I was young and stupid.
7. I'm already visualizing the duct tape over your mouth.
8. Any connection between your reality and mine is purely coincidental.
9. What am I? Flypaper for freaks?
10. It's a thankless job, but I've got a lot of karma to burn.
11. Sarcasm is just one more service we offer.
12. Errors have been made. Others will be blamed.
13. Oh, I get it. Like humor. Only different.