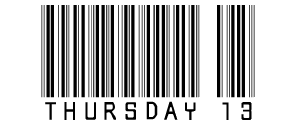 13 reasons kids give for not doing their homework.
1. I forgot, is the most popular excuse in my house.

2. I swapped folders and I must have left it in the other one.

3. I left it at school overnight so I couldn't do it.

4. It was in my pocket and my Mom washed it.

5. My Mom thought it was trash and threw it away.

6. The sink was full of water and it fell in.

7. Someone told me there was no homework.

8. The dog ate it.

9. I thought it was due tomorrow.

10. It was put in the paper shredder by accident.

11. It's here somewhere, I can't find it right now.

12. It must have fallen out of my folder/bag.

13. And last but not least, What homework?