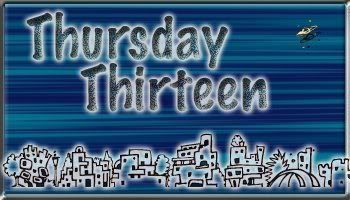 13 signs that your teenager may need help.

1. You find visine in their pocket on more than one occasion.
2. Lighters come out of no where and end up in the dryer after doing laundry.
3. The screen on their window is busted from sneaking out and the rose bush outside their window is trimmed down to nothing.
4. When they come home, there is always a wad of gum in their mouth to try and cover up the smell along with a strong dose of cologne.
5. They refuse to look you in the eye.
6. They lie about anything and everything (some teenagers get pretty good at this).
7. Your child is tardy from school on a regular basis, even missing days of school. (You won't find out about it until the school calls the next day).
8. They are hanging out with new kids and they dont want you to meet them.
9. They start getting in fights in and out of school. Their fuse becomes really short with everyone.
10.Getting in trouble with the law.
11.They become disrespectful to you, family, friends, and teachers.
12.Their personality changes.They become someone you know longer know.
13.Your younger child starts acting funny, avoiding any and all questions about their sibling.

If I left any out....feel free to enlighten me and future parents of teenagers. And on a happier note, the child that put me thru this is now in the military and doing wonderful. There is always hope just be aware and know your child. Did I mention he was a straight "A" student too??